REFRESH RETREAT 2023!
---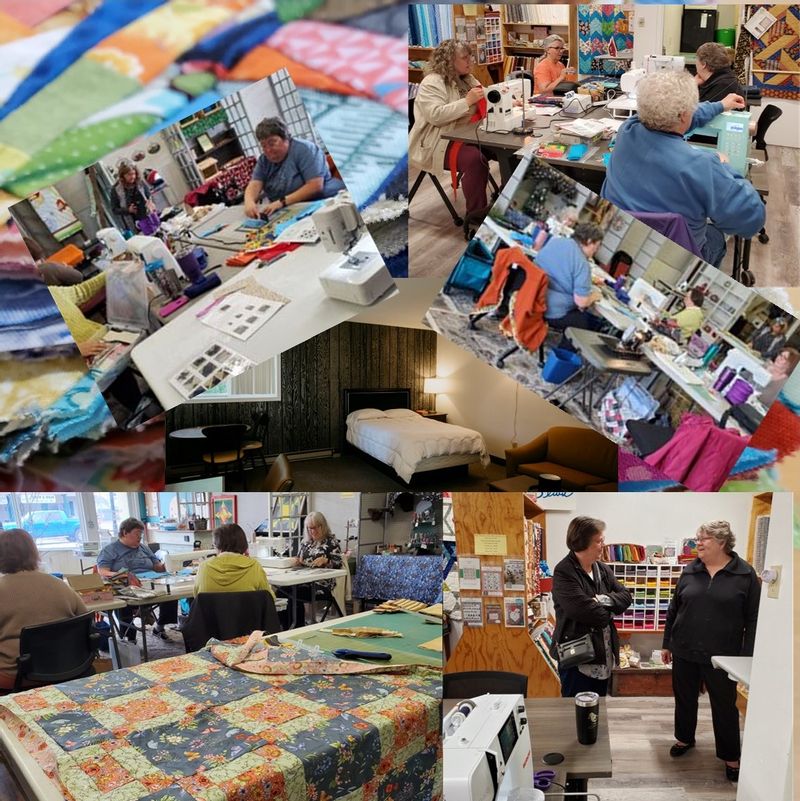 Planning a retreat is a daunting proposition, but I have wanted to do this since I opened. Not just a sew day for quilters, but something that included some opportunities to try something new or expand your knowledge on something you already know. How to blend the two together? This year I decided I would just go for it and not worry about it being perfect and accepting I will learn a lot for the future.
I am excited to partner with Eagle Village, Hersey MI to hold the retreat. This allows those who do not want to drive home at night to have a place to stay in their motel rooms. Eagle Village has a history for helping troubled youth and their families, through residential programs, foster care and camps. They also have a retreat center which is where we will be staying.
It will run from December 29, 2023-January 1, 2024. It is a time to celebrate you and what you love to do with no distraction. A time to refresh after all the business of November and December. A time to connect with friends and make some new ones.

Registration is now open. To find out more and sign up online go HERE.