Loving the b77. Can't believe the features on this machine.
---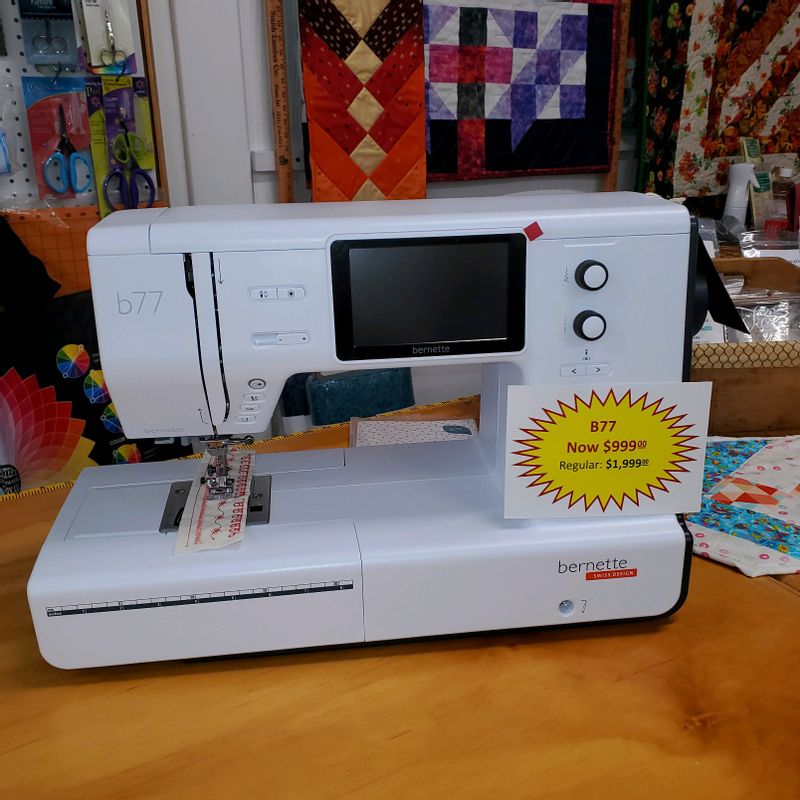 Ok. I am so geek-ed about the sale on the bernette 77! I used it today to sew a binding on a table runner. Thoroughly impressed with the features and machine. REALLY there is a hover function on this machine! You can't go wrong when this month of March it is only $999. Features of the big dogs no matter what brand. Want an introductory machine for a fantastic value? This is it. We are here Monday, Wednesday, Friday 10am-5pm; Tuesday and Thursday 11am-6pm and Saturday 10am-2pm so come in and get one of our in-stock machines.
The gold and orange table runner behind the machine has a facing vs traditional binding. I need more practice on corners for that, but the Braid Template by Kate Colleran Designs helped this go together in a snap.During the class held March 10, those who had never used the template were able to pick their fabric, cut the pieces and get the top sewn together in 3 hours. Having the squares in there makes if feel a little like looking in a mirror. It isn't as straight forward as it might appear. But golly it sure is fun.