Taking the Plunge and on to new Adventures
---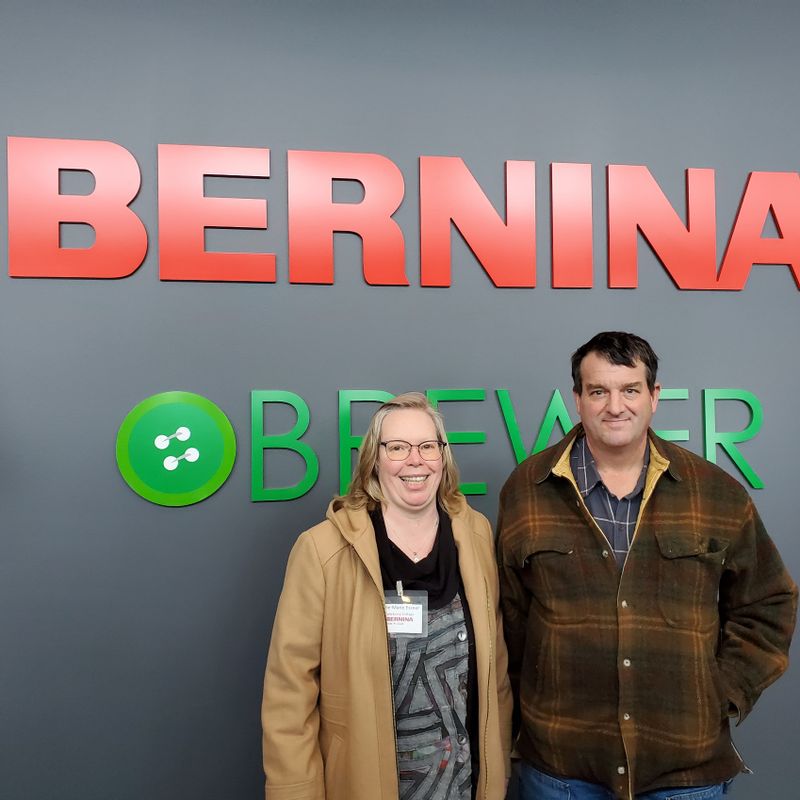 The last three weeks have been a whirlwind!
Having decided to finally take the plunge and bring in a major sewing machine -Bernina/bernette- and getting certified for service, all has moved fast. With Fred's schedule on the dairy side of life, taking the week long class for technician certification needed to be done during the winter. Bernina scheduled a class earlier than usual at the end of January. There was room for us and we were on our way. It was a week to fill the mind. The instructors were fantastic! Our decision to go this route was solidified. Our opening order was placed.
It is great to be representing a family owned company which has quality, knowledge, continued learning, and 'what are we doing for the future generation' as part of its mission.
The machines arrived the first week of February. It was exciting to get them in the store. Fred has 'sewn in' many of the machines. This means he sews through a series of stitches to make sure nothing was damaged during shipping. The company has each machine checked at the factory, but there have been times when shipping companies don't always see the handle with care notice. All the parts and accessories are accounted for with the machine and the stitches tested.

The second week of February, I have been taking a 4 day 7 hour class on the software. My head is exploding with new concepts and ideas. I am definitely not proficient yet, but am able to make my way around and explore. I can't wait to put on the embroidery module and play with some designs. Now I have to admit that I have not been a huge fan of machine embroidery. It isn't really my thing, but this is so advanced that my design bug is just wanting to jump out and do some of this.
Be Creative Today and Happy Stitching!
June-Marie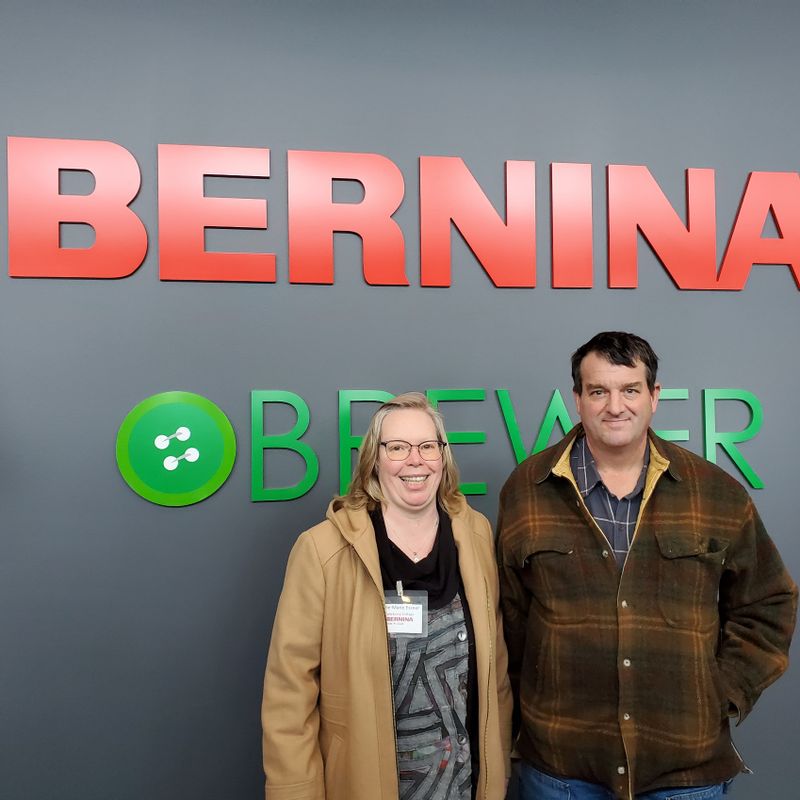 Click an image below to display the larger version.