Juneberry Cottage on the road September 17
---
In person quilt shows are coming back.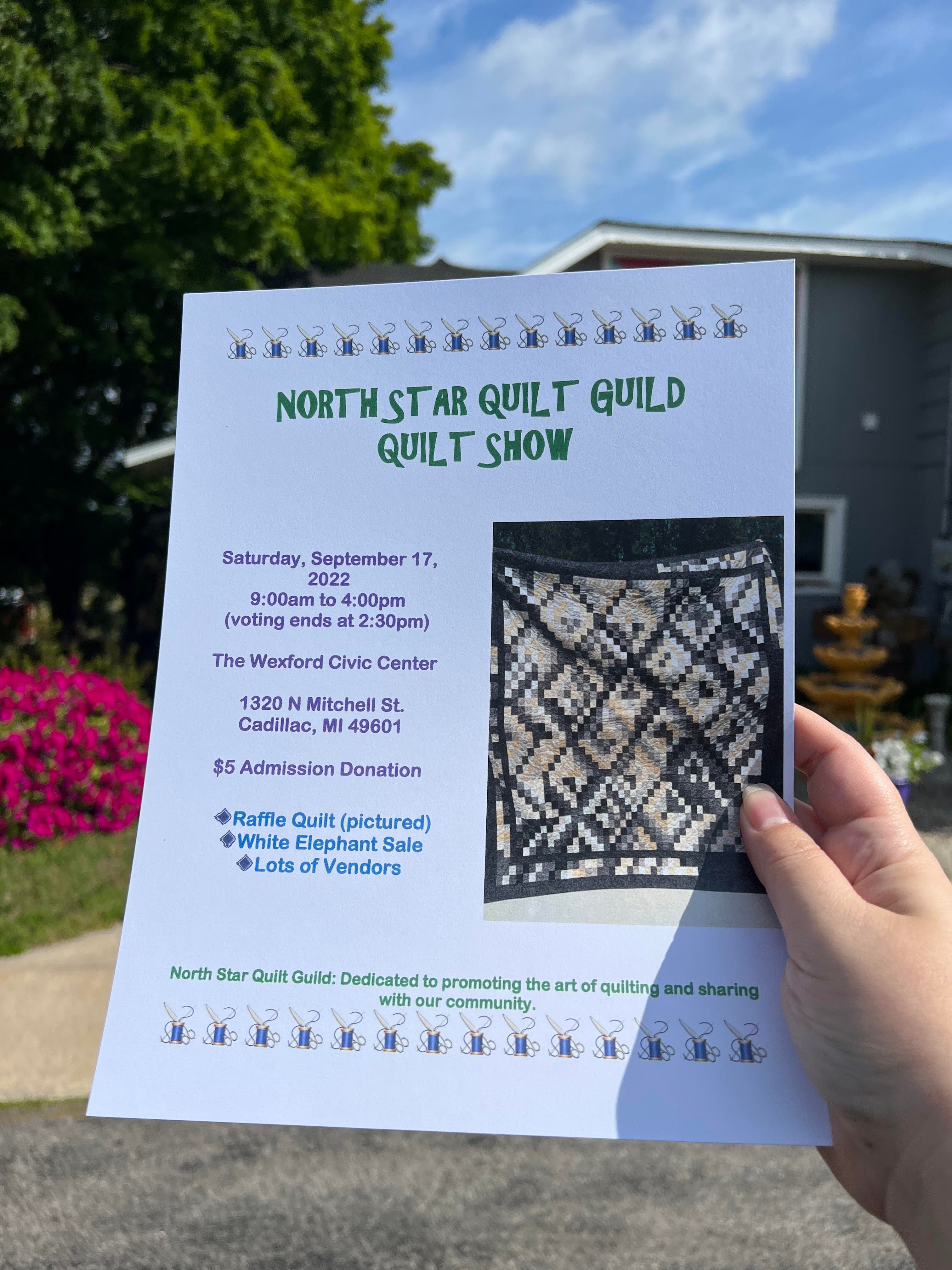 Quilt Show!!!
North Star Quilt Guild is holding their show on September 17 at the Wexford Center in Cadillac.
This will be a day of beautiful quilts.  Vote on your favorite, enter the raffle for a lovely quilt, visit the vendors.
Food will be available.

Change of venue from previous shows
The show will be held at the Wexford Center this year.  This makes for a nice location in Cadillac for everyone to be able to locate and attend.

Bring your creativity
Inspiration is all around you as you view the lovely quilts.
Plan your next project or decide to try out a new technique you see in one of the projects.